Pharmaceutical Filtration Market worth $26.2 billion | MarketsandMarkets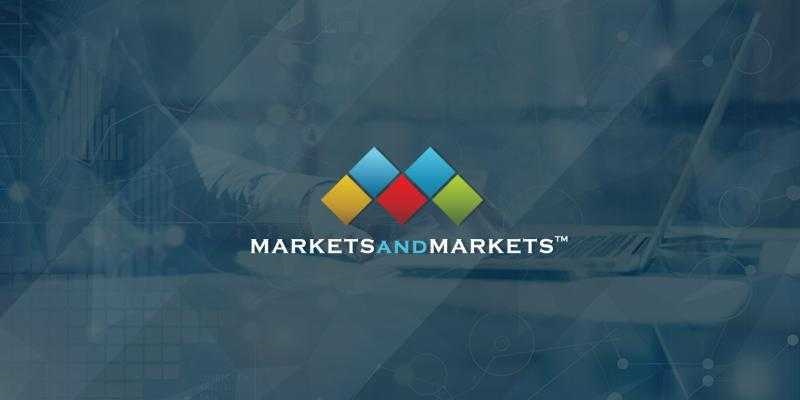 Key players in the drug discovery service Market include Merck KGaA (Germany), Danaher Corporation (US), Sartorius AG (Germany), 3M (US), Thermo Fisher Scientific Inc. (US)
The pharmaceutical filtration industry is expected to grow significantly in the near future due to the increasing demand for accurate and safe treatments, the growing need for drug development, and the need for biosecurity.
Pharmaceutical Filtration Market in terms of revenue was estimated to be worth $13.5 billion in 2023 and is poised to reach $26.2 billion by 2028, growing at a CAGR of 14.2% from 2023 to 2028 according to a new report by MarketsandMarkets™. The pharmaceutical filtration market is expected to grow at a CAGR of 14.2% during the forecast period. Growth in the pharmaceutical filtration market can be attributed to factors such as rapid growth in the R&D and manufacturing of biopharmaceuticals, growing adoption of single use filters, new product developments by key market players, growing filtration scrutiny by regulatory bodies, and advanced development in nano fiber technologies. Despite this, issues such as membrane fouling, and large capital investment required to set up new production facilities are expected to hinder market growth.
Download an Illustrative overview: https://www.marketsandmarkets.com/pdfdownloadNew.asp?id=209343847
Browse in-depth TOC on "Pharmaceutical Filtration Market"
514 – Tables
49 – Figures
454 – Pages
The single use systems segment accounted for the largest share of the systems segment in the pharmaceutical filtration market in 2022.
Based on products, the pharmaceutical filtration market is segmented into filters, systems, and other products. Filters segment accounted for the largest share of the pharmaceutical market; membrane filters are the key revenue contributors to this segment. Membrane filters are microporous plastic films with specific pore size ratings. These filters are used to separate contaminated particles from liquids. They are available in a variety of polymers, pore sizes, diameters, and surface types.
The nanofiltration segment accounted for the smallest share of the process segment in the pharmaceutical filtration market in 2022.
Based on technique, the pharmaceutical filtration market is segmented into microfiltration, ultrafiltration, nanofiltration, and other techniques. The other techniques segment includes reverse osmosis and ion exchange. The nanofiltration techniques accounted for the smallest market share of this market in 2022, and this can be primarily attributed to the limited retention for salts and univalent ions by nanofilters; nanofiltration membranes being comparatively more expensive than reverse osmosis membranes.
The Asia Pacific region is the fastest-growing region of the pharmaceutical filtration market in 2021.
Based on the region, the pharmaceutical filtration market is segmented into five major regions: North America, Europe, Asia Pacific, Latin America, and the Middle East & Africa. The Asia Pacific is estimated to be the fastest-growing segment of the market owing to the rapid technology development in nanofiber technologies, expanding manufacturing of generics, growing government budget for R&D, and growing biotechnology industries.
Request for FREE Sample Pages: https://www.marketsandmarkets.com/requestsampleNew.asp?id=209343847
Pharmaceutical Filtration Market Dynamics:
Drivers:
Growth of biopharmaceutical industry to drive filtration products demand
Rising R&D spending in pharmaceutical & biotechnology industries to drive market growth
Increasing adoption of single-use technologies
New product launches by leading players support market growth
Increasing purity requirements in end user segments
Restraints:
Issues in membrane fouling to restrict market growth
High capital investment for new production facilities to limit entry of small players
Opportunities:
Emerging economies offer lucrative growth opportunities
Advances in nanofiber technology to drive possibilities of nanofiltration
Challenges:
Increased cost, reduced speed, and yield of filters to restrict market growth
Difficulty in small players and new entrants survival
Key Market Players:
Key players in the drug discovery service Market include Merck KGaA (Germany), Danaher Corporation (US), Sartorius AG (Germany), 3M (US), Thermo Fisher Scientific Inc. (US).
Recent Developments:
In January 2023, Sartorius AG (Germany) and RoosterBio, Inc. (US) signed a collaboration deal to provide purification solutions and establish scalable downstream manufacturing processes for exosome-based therapies. Through this collaboration, Sartorius will provide its scalable filtration equipment, such as SartoflowSmart and Sartoflow Advanced, for the clarification, concentration, and formulation of exosomes.
In June 2022, Donaldson Company Inc. (US) acquired Purilogics, LLC (US), an early-stage biotechnology company that manufactures membrane chromatography products. Through this acquisition, the company will have access to the purification tools for a wide range of biologics, including mRNA, plasmid DNA, viral particles, monoclonal antibodies, and proteins that Purilogics offers.
Get 10% Free Customization on this Report: https://www.marketsandmarkets.com/requestCustomizationNew.asp?id=209343847
Pharmaceutical filtration Market – Report Highlights:
The market size is updated for the base year 2022 and forecasted from 2023 to 2028 by studying the impact of the recession on the overall pharmaceutical filtration industry.
The new edition includes the impact of recession on the pharmaceutical filtration market (especially the region-wise impact in the geographic analysis section, product, type, technique, the scale of operation, and application sections) in 2022. There is variation in the growth rate of the market due to the ongoing recession.
Additional points such as ranges/scenario, trends/disruptions impacting customer's business, pricing analysis, value chain analysis, supply chain analysis, ecosystem analysis, patent analysis, key conferences and events (2023), the list of key regulatory bodies & regulatory landscape, Porter's Five Forces analysis, key stakeholders, the influence of buying decision, and buying criteria among end users have been added in the market overview chapter.
The new edition of the report provides updated financial information till 2022 (depending on availability) for each listed company in a graphical representation. This will help in the easy analysis of the present status of profiled companies in terms of their financial strength, profitability, key revenue-generating region/country, and business segment focus in terms of the highest revenue-generating segment.
Recent developments are helpful in understanding market trends and growth strategies adopted by players in the market. The number of product launches has increased in the last three years (January 2019 to January 2023).
Tracking product portfolios of prominent market players helps to analyse the major products in the pharmaceutical filtration market. The new edition of the report provides an updated product portfolio of the companies profiled in the report.
Key market strategies/right to win, market share analysis for 2022, revenue share analysis of key market players from 2020 to 2022, and competitive leadership mapping have been added in the competitive landscape section of the report.
The new version of the report includes competitive leadership mapping for companies operating in the pharmaceutical filtration market. This new section is an output of a comprehensive study of the key vendors offering coagulation analysers. The top 25 vendors were shortlisted from a list of 50+ vendors, and these were evaluated based on market share/ranking and product footprint, rated, and positioned on a 2×2 quadrant, referred as Company Evaluation Quadrant, categorizing them as 'Star,' 'Emerging Leader,' 'Pervasive,' and 'Participant' companies.
Media Contact
Company Name: MarketsandMarkets™ Research Private Ltd.
Contact Person: Mr. Aashish Mehra
Email: Send Email
Phone: 18886006441
Address:630 Dundee Road Suite 430
City: Northbrook
State: IL 60062
Country: United States
Website: https://www.marketsandmarkets.com/Market-Reports/pharmaceutical-filtration-market-209343847.html