Naenka Is Gaining Popularity For Its Bone Conduction Headphones
Naenka offers versatile bone-conduction headphones for sports and professionals.
Naenka is a company that offers innovative bone conduction headphones with AF full shock directivity technology. This technology increases the vibrator's effective vibration area, producing better sound quality and volume without sacrificing pitch sensitivity or comfort. Naenka's all-shock directivity technology has revolutionized traditional bone conduction headphones and provides superior performance, vibration experience, and scalability.
One of the spokespeople of Naenka said, "Naenka's bone conduction technology-based headphones are specially designed for sports activities and offer different features to cater to different users, including the waterproof Runner Diver and Runner Pro models for water sports enthusiasts, the Runner Caller for professionals, and the Runner Chic for outdoor sports enthusiasts."
Some of the best-selling products offered by Naenka include Runner Diver, Runner Pro, Runner Caller, and Runner Chic.
1. The Naenka Runner Diver Bone Conduction Swimming Headphones offer an innovative bone conduction technology that provides a healthier and safer way of listening while keeping users connected with their environment. With IP68 waterproof and dustproof features, 10 hours of playback time, and skin-friendly silicone material, they are ideal for sports enthusiasts and professionals. Specifically, those prioritizing safety and comfort during sports activities, especially water sports, would find the headphones beneficial.
Check the Runner Diver Bone Conduction Waterproof Headphone at: https://www.naenka.com/products/runner-diver-swimming-headphones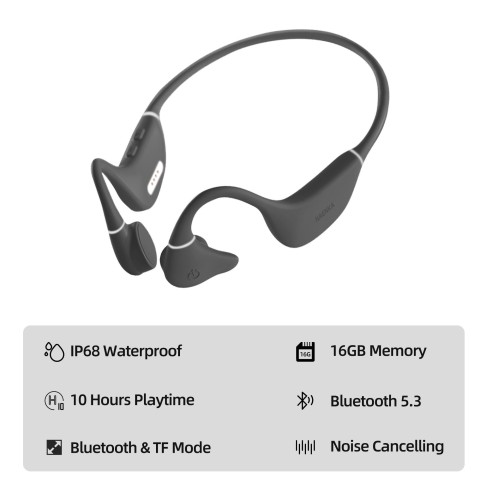 2. The Naenka Runner Pro Bone Conduction Sports Headphones provide authentic sound and awareness of the surrounding environment through advanced bone conduction technology, making them ideal for outdoor sports. With 8-hour playback time, magnetic charging, and IP68 waterproof certification, they are suitable for long-term use during swimming, snorkeling, and surfing. They offer wireless connectivity, an MP3 player with 8GB memory, and comfortable wear with leakage reduction and shocking sound. Outdoor sports enthusiasts, particularly those involved in water sports, would benefit from these headphones.
Check the Runner Pro Bone Conduction Sports Headphones at: https://www.naenka.com/products/runner-pro-swimming-headphone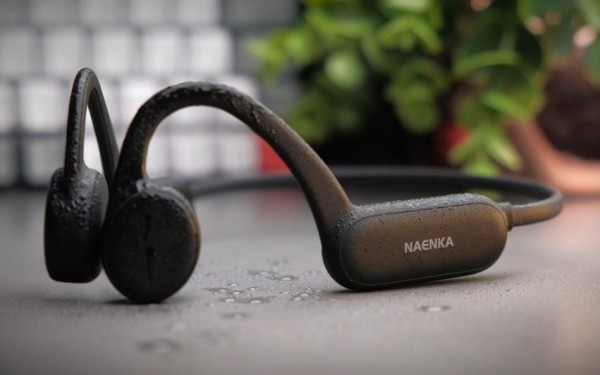 3. The Naenka Runner Caller Bone Conduction Wireless Headphones is its patented bone conduction technology that transmits more than 80% of speaker sound through cheekbones, freeing up ears for situational awareness while providing all-day comfort. It features a noise-canceling boom microphone, easy controls, and a large battery capacity. The mic in this headset makes it perfect for business people who need to talk for long periods of time or do voice/video conferencing. The device offers the user the benefit of safer usage while driving, and allows for ambient sound to be heard while staying connected to the phone.
Check the Runner Caller Bone Conduction Wireless Headsets with Mic at: https://www.naenka.com/products/runner-caller-bone-conduction-headphones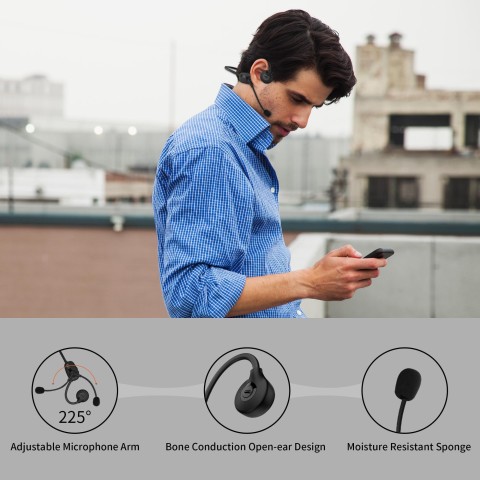 4. The Naenka Runner Chic Bone Conduction Bluetooth Headphones is its bone conduction open-ear design that delivers audio through the cheekbone, keeping users aware of their surroundings. It is also waterproof (IPx6 certified) and has a long battery life (6 hours) with magnetic charging. These versatile Bluetooth headphones can connect to 2 devices simultaneously and are designed for comfort with a lightweight and flexible titanium neckband and ergonomic silicone design. This product is suitable for outdoor sports enthusiasts who need to stay connected while remaining aware of their surroundings.
Check the Runner Chic Bone Conduction Bluetooth Headphones at: https://www.naenka.com/products/runner-chic-bone-conduction-headphones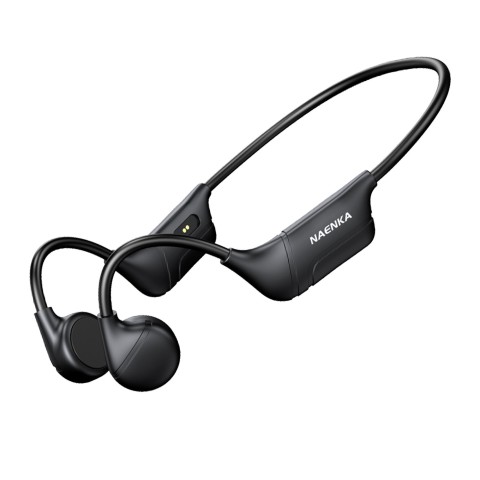 All four Naenka headphones models offer bone conduction technology and are designed for sports activities, with different features and specifications to suit the needs of different users. The Runner Diver and Runner Pro models target water sports enthusiasts and provide high waterproof ratings, longer battery life, and other useful features such as an MP3 player and leakage-reduction sound. On the other hand, the Runner Caller and Runner Chic models are targeted at business people and outdoor sports enthusiasts, respectively, and offer unique features such as a noise-canceling boom microphone and the ability to connect to two devices simultaneously.
About the Company:
Naenka specializes in developing and manufacturing bone-conduction headphones, offering innovative and safe ways of listening to music and staying connected with surroundings during various activities, including sports and work. With a focus on quality, comfort, and advanced technology, Naenka's products cater to diverse customers, from athletes to professionals.
Media Contact
Company Name: Naenka Tech China
Contact Person: Ponyo Zhao
Email: Send Email
City: Shenzhen
State: Guangdong
Country: China
Website: naenka.com