Renowned World Music Composer launching Online music sharing platform for World Music Producers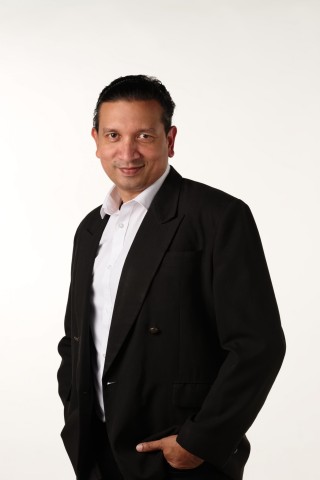 Sam D Raj, the renowned world fusion music producer and Indian film composer, has announced his plan to start an online platform that will enable musicians worldwide to collaborate on global world music projects. The platform is expected to provide a new monetization opportunity for participating musicians and create new revenue streams in the global music industry.
Sam D Raj is a visionary artist with a passion for creating unique musical experiences that bring together diverse cultures and sounds. He has worked on several successful music projects in India and the United States, blending traditional Indian instruments with contemporary and Western sounds. His innovative approach to music has earned him a global following, and he is now taking his creative vision to the next level with this online collaboration platform.
The platform will be a space for musicians specializing in global world music to collaborate on new music projects, exchange ideas, and connect with other artists worldwide. It will provide a platform for artists to showcase their talent and collaborate with other musicians without the limitations of geographical boundaries.
Sam D Raj's vision is to create a new revenue model for musicians who have been struggling to earn a decent income from their music. With the help of this platform, musicians will be able to monetize their work directly and receive fair compensation for their contributions. The platform will also offer various revenue streams, including performance royalties, licensing fees, and merchandise sales.
Commenting on the new platform, Sam D Raj said, "I am thrilled to launch this platform and provide a new opportunity for musicians worldwide to collaborate and monetize their work. My goal is to create a space where artists can come together, create something new and innovative, and receive fair compensation for their contributions. I believe this platform will revolutionize the global music industry and bring a new level of creativity and collaboration to the world of music."
The online platform is expected to launch in the coming months, and musicians worldwide are already expressing their excitement about the opportunity to collaborate with Sam D Raj and other artists on this platform. This initiative is poised to make a significant impact on the global music industry, and we can't wait to see what the future holds.
Media Contact
Company Name: Vgosh Media
Contact Person: Ross Mario
Email: Send Email
Country: India
Website: www.vgoshmedia.com