CopperJoint Offers Launch Discount on New Grey and Blue Shin Splint Compression Sleeve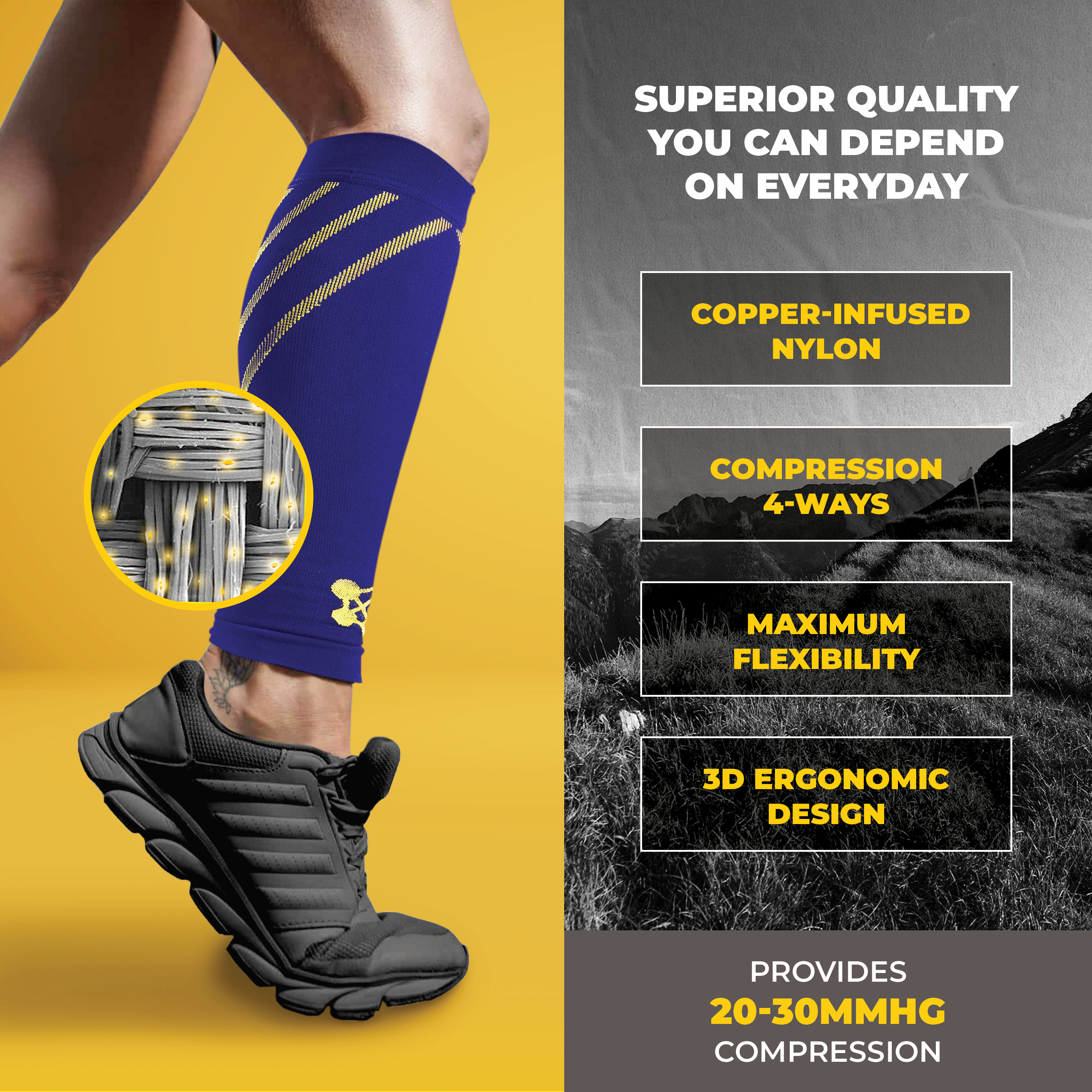 The discount is available on both Grey and Blue Shin Splint Compression Sleeves.
CopperJoint, a trusted name in the production of top-quality copper-infused supports, is pleased to announce an exclusive launch discount on their highly anticipated Shin Splint Compression Sleeve. This state-of-the-art product is meticulously designed to provide effective pain relief without any adverse side effects.
As a company committed to delivering excellence, CopperJoint recognizes the need for natural pain relief solutions. The Shin Splint Compression Sleeve is a testament to its dedication to enhancing the well-being of individuals suffering from body aches and discomfort. By harnessing the power of copper technology, CopperJoint has developed a product that effectively alleviates pain, promoting a pain-free and active lifestyle.
Stefano Starkel, the visionary founder of CopperJoint, emphasized the importance of their innovative products, stating, "We understand the struggles faced by individuals dealing with various forms of body pain. It is our mission to develop products that provide lasting relief and help our customers lead pain-free lives. We aim to make a tangible difference with our Shin Splint Compression Sleeve."
This masterfully designed compression sleeve incorporates the use of free copper radicals to combat pain and discomfort. Unlike traditional methods such as painkiller pills, the Shin Splint Compression Sleeve offers a safe and natural alternative. CopperJoint's commitment to quality ensures that users can experience the benefits of pain relief without compromising their health.
To encourage individuals to experience the transformative effects of the Shin Splint Compression Sleeve, CopperJoint is offering an exclusive launch discount. This limited-time offer serves as an incentive for customers to take advantage of this groundbreaking solution. Once users experience the product's unparalleled relief and functionality, they will become loyal CopperJoint supporters. By embracing this innovative product, individuals can reclaim their lives from pain and discomfort.
About CopperJoint
CopperJoint is a renowned company known for its commitment to producing the finest copper-infused supports. With an unwavering focus on creating effective pain management solutions, CopperJoint has developed a wide range of supports designed to alleviate daily pain issues. By blending cutting-edge technology with exceptional craftsmanship, CopperJoint has earned the trust of countless individuals seeking natural pain relief.
Media Contact
Company Name: CopperJoint, LLC
Contact Person: Stefano Starkel, Founder
Email: Send Email
Phone: 302-604-6421
Address:30 N Gould St Suite 4397
City: Sheridan
State: WY 82801
Country: United States
Website: www.copperjoint.com